You will Experience...
Vibrance
A creative haven for exploration, dialogue, and connection with your Intuitive Self. Space to ask yourself big questions and listen for the answers. Support as you access and clarify the big-picture vision for your life--or simply your next step--and prepare to bring it into reality.
Fun
A weekend brimming with nourishment on every level. Laughter. Gentle yoga to limber up body and soul. Delicious Ayurvedic food crafted with love and glowing with good vibes by Carrie Dickson of Our Stable Table. (New to Ayurveda? Click here to learn more)
Sanctuary
A healthy dose of "Woo." Beauty. Sacred Space, inner and outer. Altar creation. Adornment. The healing sounds of the Tibetan singing bowls ushering your nervous system from a state of "fight or flight" to a place of rest and openness. Chakra balancing for greater self-compassion, and a heightened sense of ease and possibility. Deep breaths. A break.
Vision
A chance to see and revel in the big picture. Large-scale collage to express yourself, tap into your vision, and see it come to life. Wisdom-sharing and connection. Support to step more fully into whole-hearted, authentic living--the poetic to the practical.
You will walk away with...
A refined sense of vision for your life

Clarity about where you are now and where you are headed on your journey

Tools and empowerment to help get you where you want to go (and feel GOOD doing it)

Fresh perspective and rejuvenation

A nervous system reboot

A deeply nourished and cared-for body

A beautiful large-scale collage celebrating your vision

The satisfaction and joy of feeding your soul

An enriched relationship with your intuition

Ideas for creating your own simple mindfulness practice

Simple self-care rituals to do at home

Space to seek, process, and listen to your soul
JOIN US!
LEAD BY: Abby Buchanan (LMT, Sound Therapist, Licensed Desire Map Facilitator)
DATES: September 15th-16th, 2018
TIME: Saturday 9:30 am- 5 pm / Sunday 9:30 am -1 pm
PLACE: Resound NW Studio (1532 SW Jefferson St. Portland, OR 97201)
COST: $400
This luxurious and lovingly curated experience includes:
Sound therapy using the Tibetan singing bowls

Gorgeous, gluten-free, ayurveda-inspired food and drink prepared on-site by private chef Carrie Dickson creator of Our Stable Table

A yoga class led by body positive private instructor

Opportunity to receive Reiki and individual, intuitive support from Abby

Large-scale collaging to see your vision come to life

All materials

Special gifts

Access to a private Luminous Wild Facebook community for support + inspiration after the workshop ends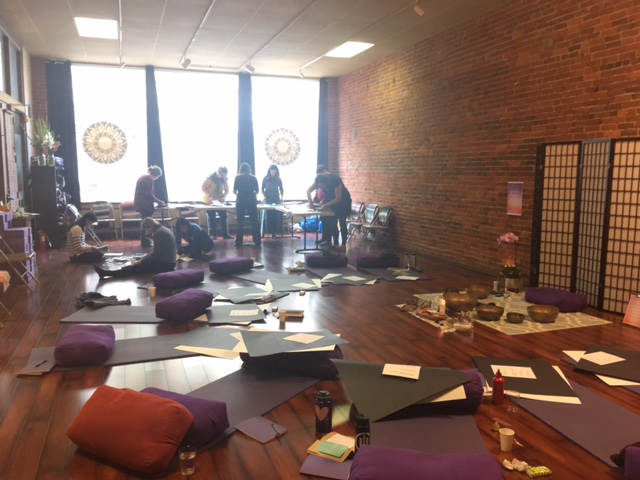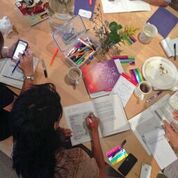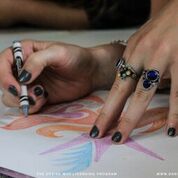 Your inbox is sacred space!
Subscribe to stay in the loop about Desire Map offerings, receive free gifts and the occasional love note XO